Welcome to Kaitlin Marie Massage Therapy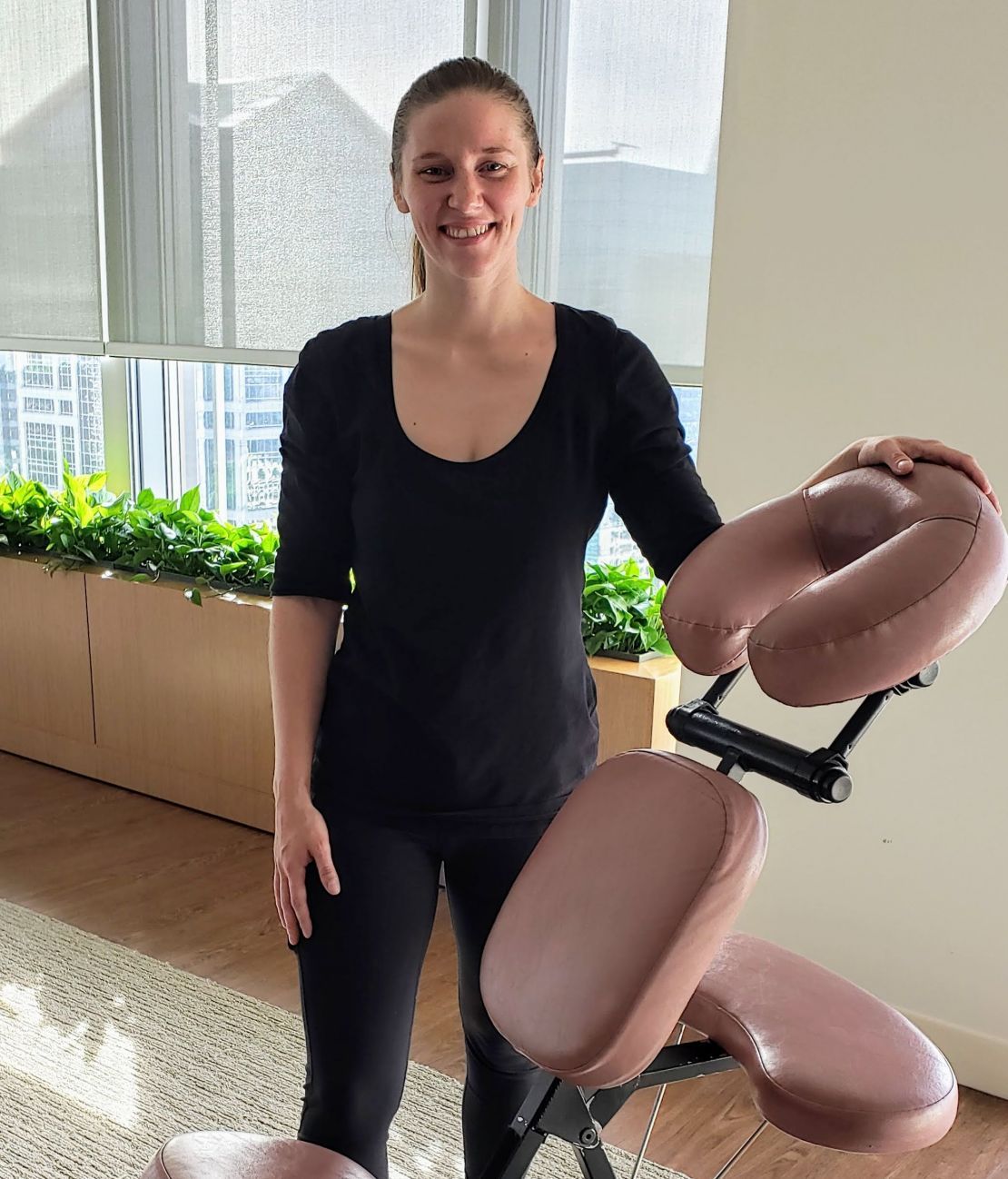 Kaitlin Marie Massage Therapy is a mobile massage service that comes straight to your door.
We combine techniques from sports massage, clinical massage, and relaxation that provides therapeutic relief.
Our Response to Covid-19:

Currently Vaccinated.
Daily personal health and temperature checks.
Maximum of 2 households visited per day.
Hand washing or hand sanitizing will be done before and after treatment.
To protect more at-risk clients, I will not be able to see clients who have lowered immune systems due to medication or otherwise unless they're also vaccinated.
Office events are not available until further notice.
Changes to our Appointment Policy:

Reasons we may need to reschedule:

If you are experiencing any Covid-19 symptoms or have been sick, we will need to push your appointment back 2 weeks or until you've been symptom-free for 3 days.
If you or someone in your household has been exposed to or has tested positive with Covid-19, we will need to push back your appointment 2 weeks.

In compliance with CDC guidelines, we are asking that all clients take their temperature and shower just before the treatment.
Please wear a mask during the entire treatment. We will work with you to make any adjustments needed to make sure you're as comfortable as possible.
Please keep pets and children out of the treatment area until the therapist leaves.
To prevent possible contamination from bringing outside linens into your home, we are encouraging you to provide your own sheets if you have an extra set of twin/full-size sheets to spare. If you don't, we will still supply sheets for the session.